European Championships (Womens)
Vicki Hawkins after helping to win the LEN Women's European Nations Trophy.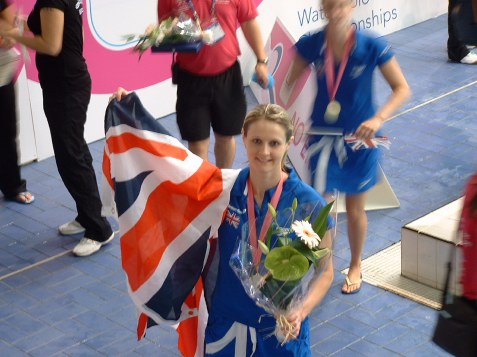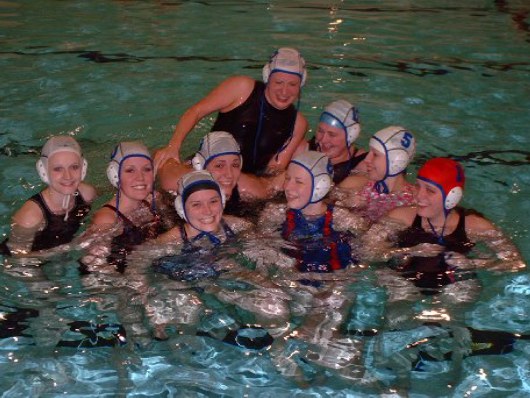 Above: Women's Team after winning 2008-09 Midland League. They went on to win it in the following year for the fifth time in seven years.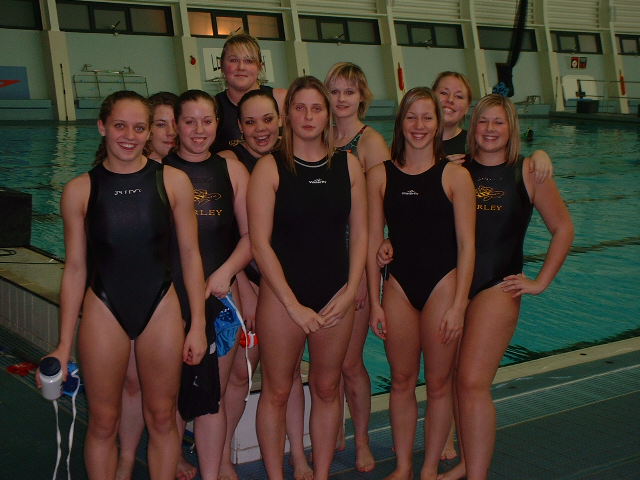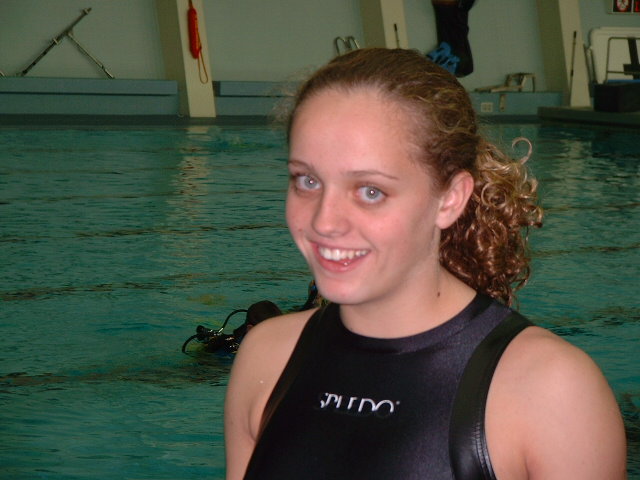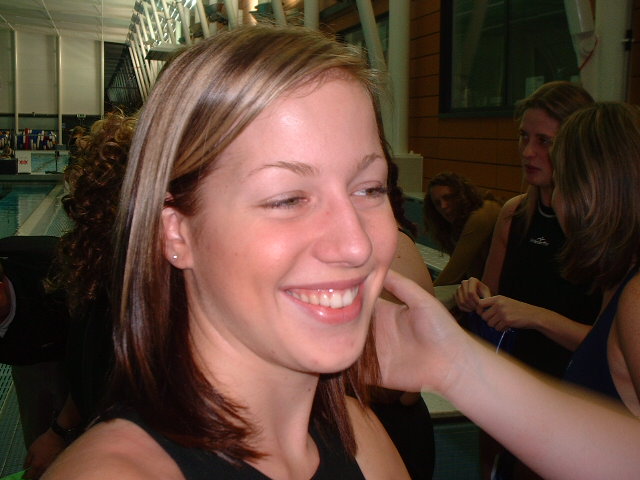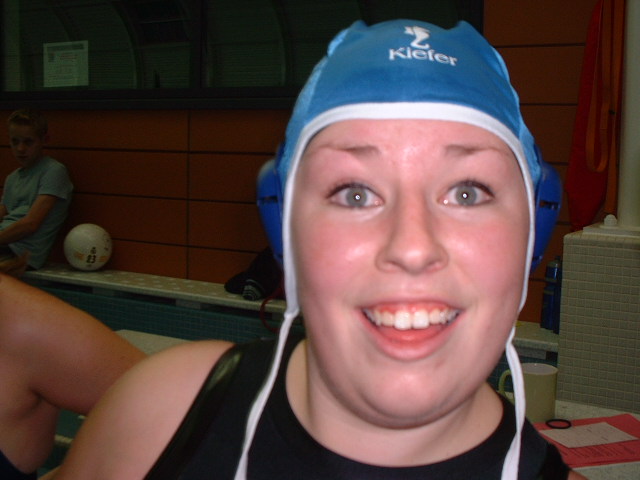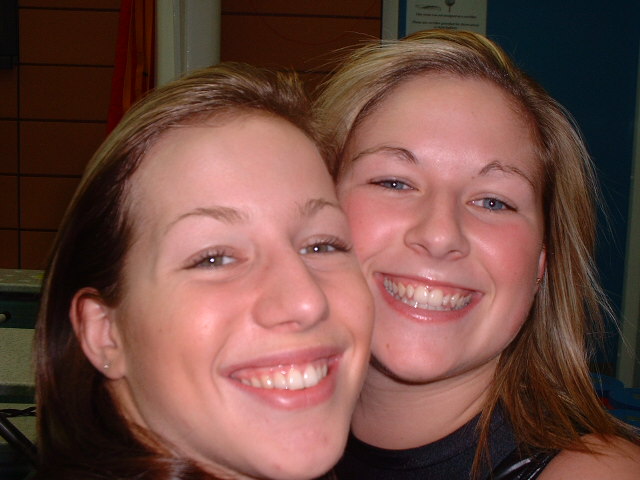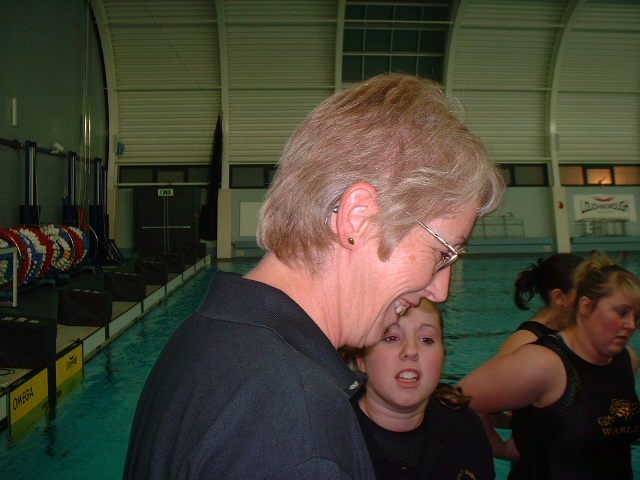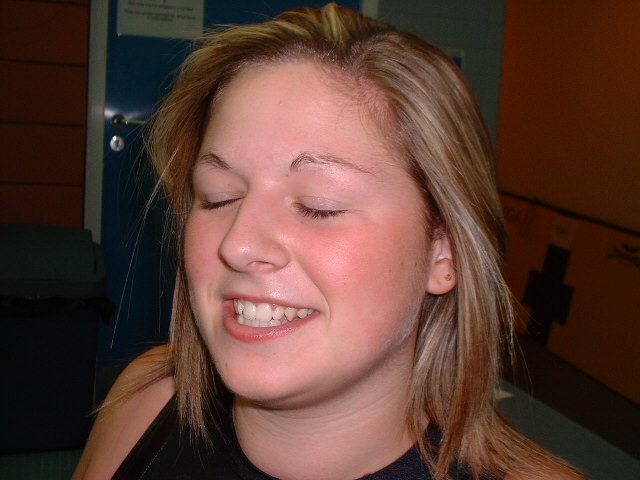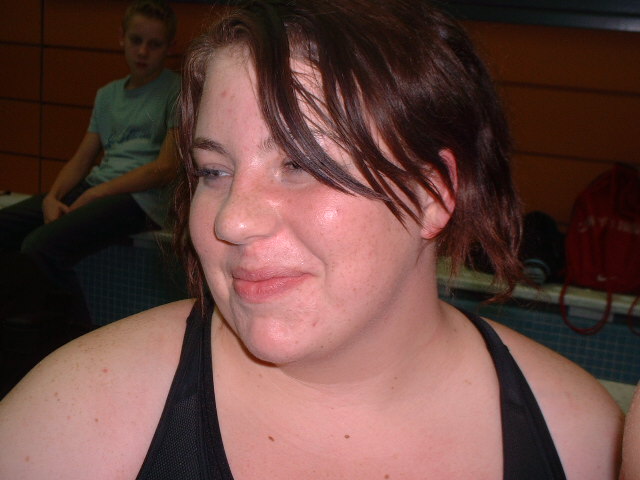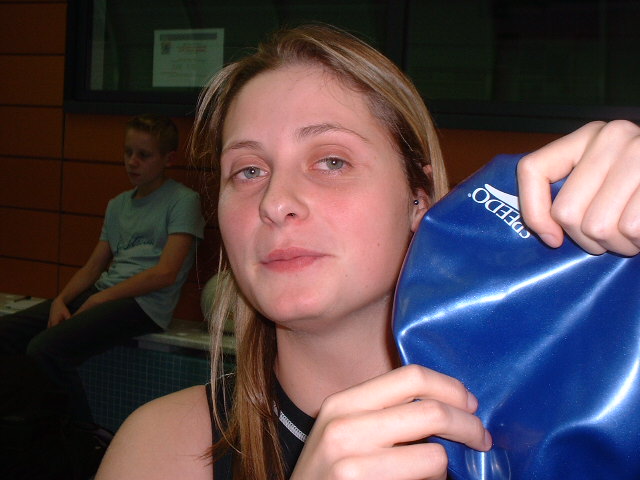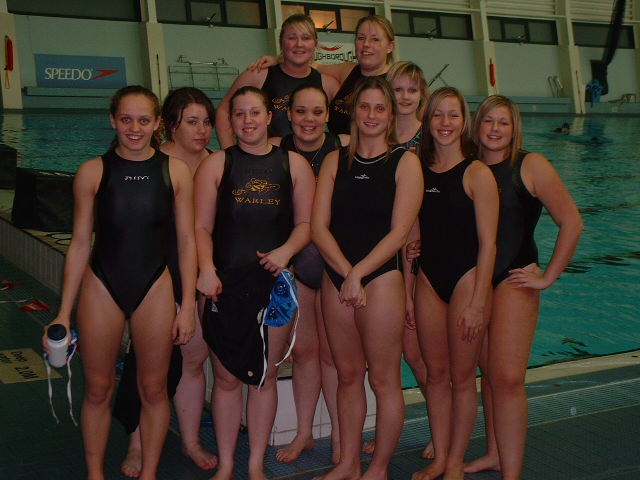 Women's Team after winning the Midland League Championship
for the first ever time. Members of the 2003-04 winning team are:
Danielle, Simone, Hayley, Kirsty, Sue, Jodie, Nicola B, Jenny, Cally, Nicola P, and Nicola C. Vicki Hawkins and Miriam Ridha not pictured.
Susan Strudley, Captain of the

Warley Women's Team (2000 - 2007).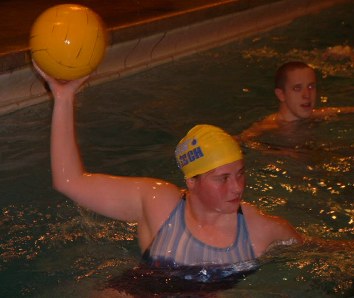 Warley players (L to R), Becky, Hayley, Kirsty,

and Miriam, displaying the ESSA U16 Girls Water
Polo 2000 Championship winning trophy.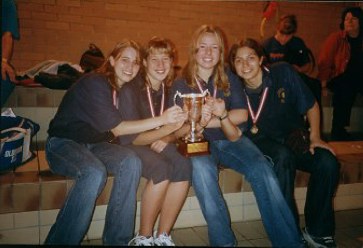 Vicky's newspaper clipping

congratulating her on her
selection to the GB Junior Team