Hasselt 2004
A party of forty eight Warley players, friends, and parents descended on Hasselt. In total we had three men's and two women's teams participating at waterpolo and another bigger 'force' participating in socialising & whatever. For the first time we employed a 'professional' digital photogher, namely Darren York. Unfortunately, most of Daz's creative work did not get past the censors.
Below, Darren (official photographer), in green, showing his creative side of taking a photo of himself. Hayley Chapman & Simone displaying Warley's official drinks bottles.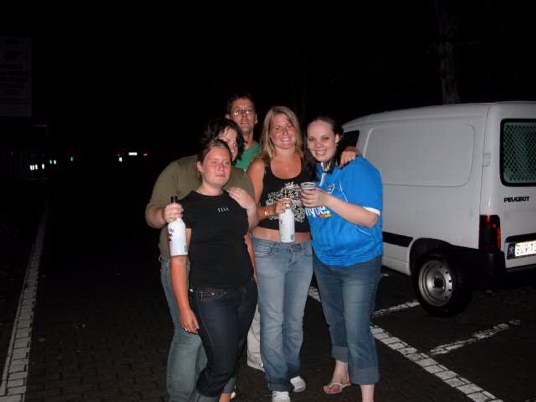 Below is the official team photograph (minus 40 people). We are the ones in red, I think.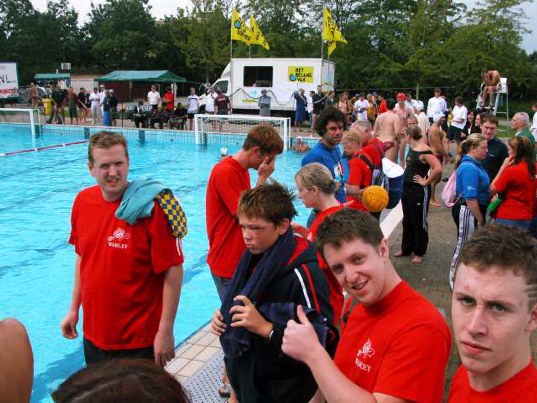 Darren calls this his 'Waterpolo Litter Binners'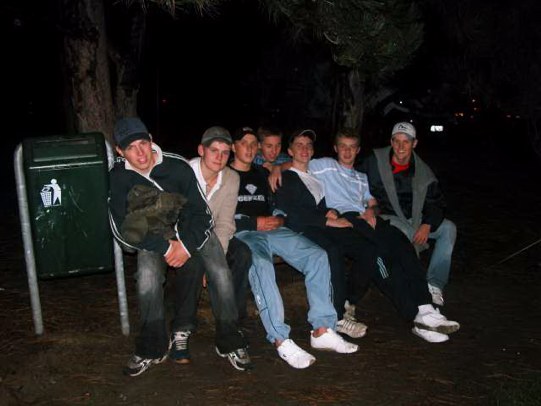 Darren has been greatly influenced by another great 'artist' and friend, Jason, or Jas, showed here in his rather unfamilar upright role.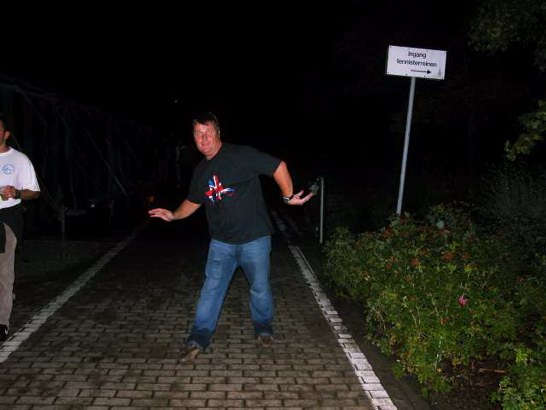 Below is Jas in his more familiar horizontal role, described as being 'in tune with nature'.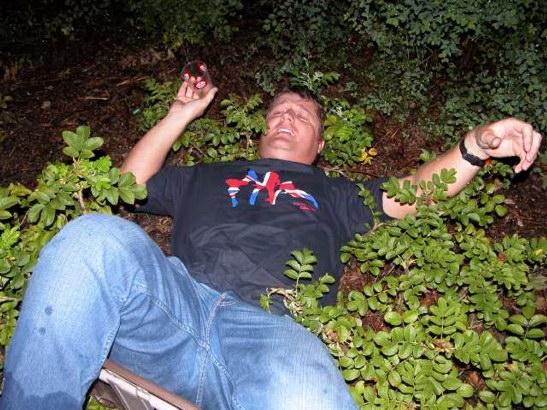 Our new Captain showing off Warley's logo.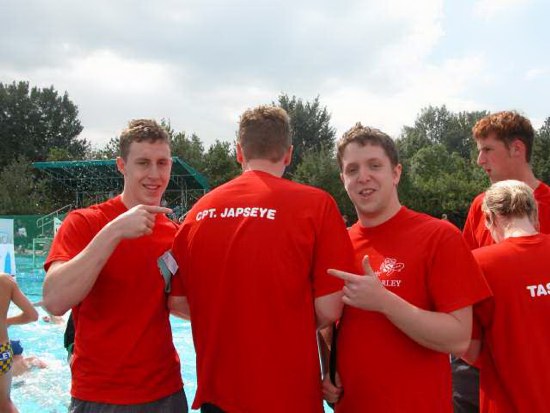 Below Captain John distributing refreshments between games.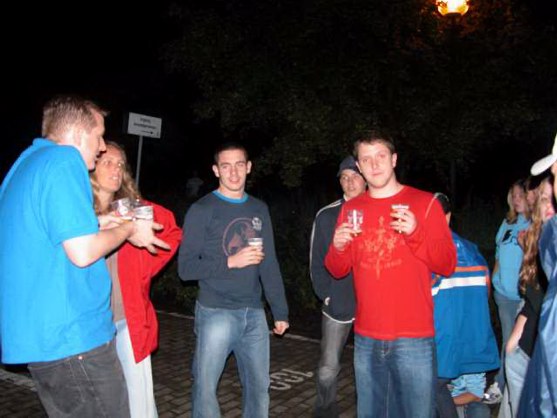 Below, Chris Carty requesting 'No press please' while Captain John appears to be drinking most of the refreshments between games.
Eddy and his 4-pack.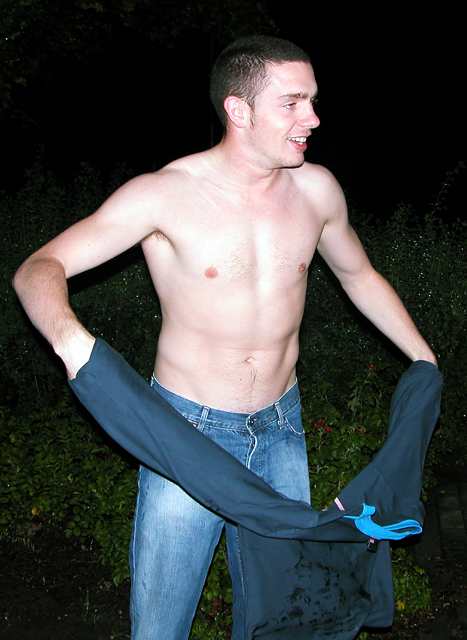 Eddy and his waterpolo ball, thinking.
Below, Rhys is looking for his waterpolo ball.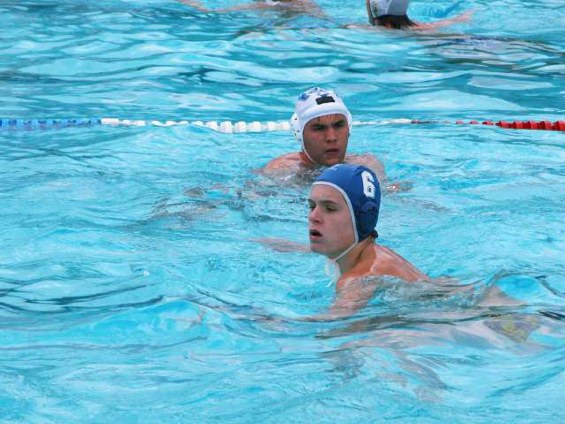 Rhys, having found his waterpolo ball, is now going to throw it away.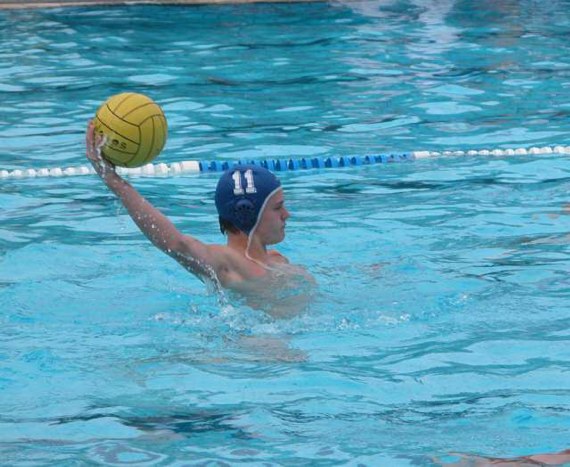 And so is John Pridden.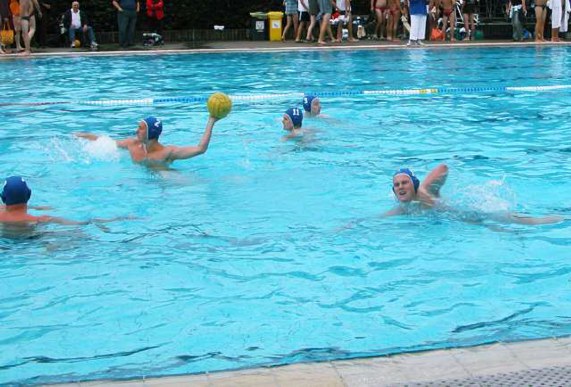 Some of Warley's players & the referee being really impressed by the synchro competition. We are not sure who the competitor is since it doesn't appear to have a body or head. Someone has said it must be a Warley player with one of those very heavy size 4 balls.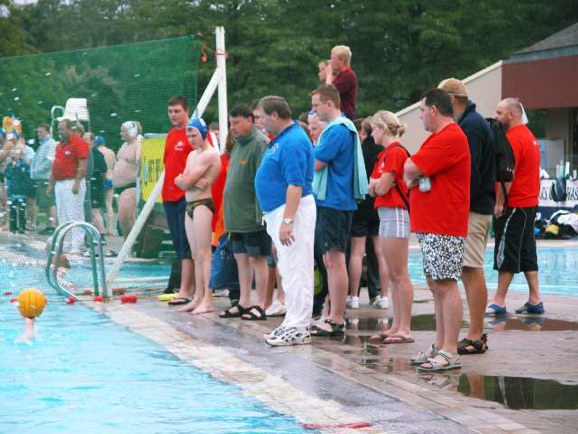 Warley winning by 40 goals to 33. Danielle in goal and an action replay of a guy in blue, behind the goals, doing up his flies.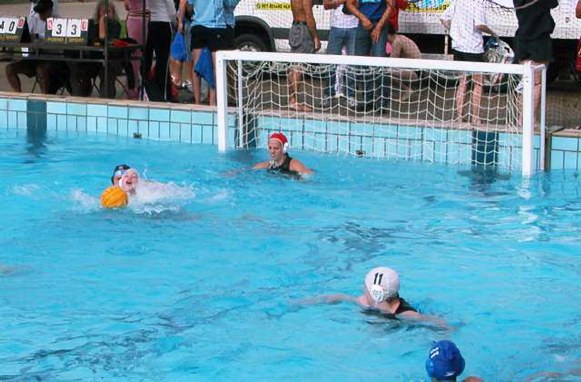 Hayley complete with gumshield.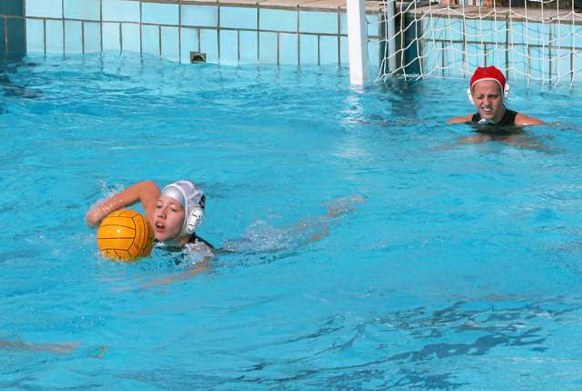 Callum, "please ref can I get out?"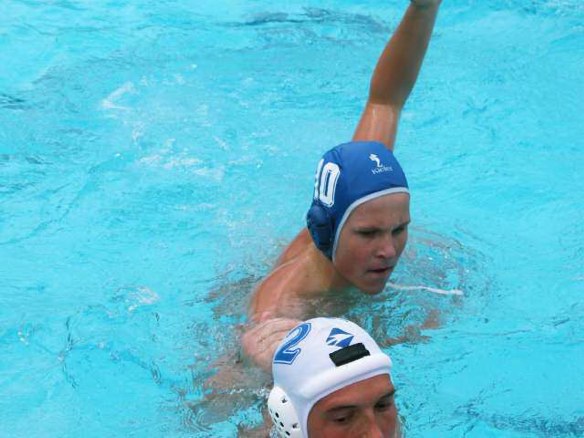 Finally a very special thanks must go to Liz Wilkins for organising the trip and to Jason Iles for keeping us entertained.